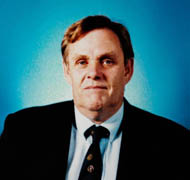 Jürgen Lohr
Company founder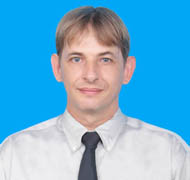 Karl Lohr
General Manager
Establishment
The company Lohr Trade & Consulting Pts. Ltd. was founded in Pattaya in 1994 by Jürgen Lohr.
Our aim
We recognized the need for insulation in Thailand and made it our main objective. Heat insulation and sealing with solidifying Polyurethane foam by way of spraying was and still is the main aspect of our business. Installing our own construction group in addition to the insulation groups, we offer our customers a full service in the field of construction and renovation. To get more details about that group please click on the button construction.
Personnel
In 1994 we started with 6 employees. who already had many years' experience in the complex technology of foam insulation. In 1997 there were 50 employees working for us. Junior manager Karl Lohr joined the family business and in 1998 took over the financial management of the firm. The personnel department is a good indication for the stability of this company: There are no changes of employees, especially not among the insulation teams.
Customers and turnover
Initially our customers were private individuals. Up to now we have insulated several thousand private homes with our foam. But soon industry too took notice of our almost unbeatable offer. We introduced the PU-foam insulation process at fairs and exhibitions. In this way our turnover increased considerably up to the present. Our annual capacity covers several hundred thousand square meters. About 85% of our turnover is derived from repeat orders and customer recommendations, only 15% are new clients. Architects and construction engineers know the advantages of foam insulation, they do not need to be convinced. The 1997 economic crisis has so far not affected our business. The contrary seems to be the case. Energy savings will be a must in the future, so there will certainly be no lack of work. Our order books are full, even waiting periods are sometimes unavoidable.
Policy of the company
The satisfaction of our customers is our top priority. A prerequisite for that are good quality materials and a high standard of service. A well organized working environment, the precise delegation of responsibilities and commensurate rates of pay ensure a happy work force. Given these factors, the company can look forward to a bright and prosperous future.